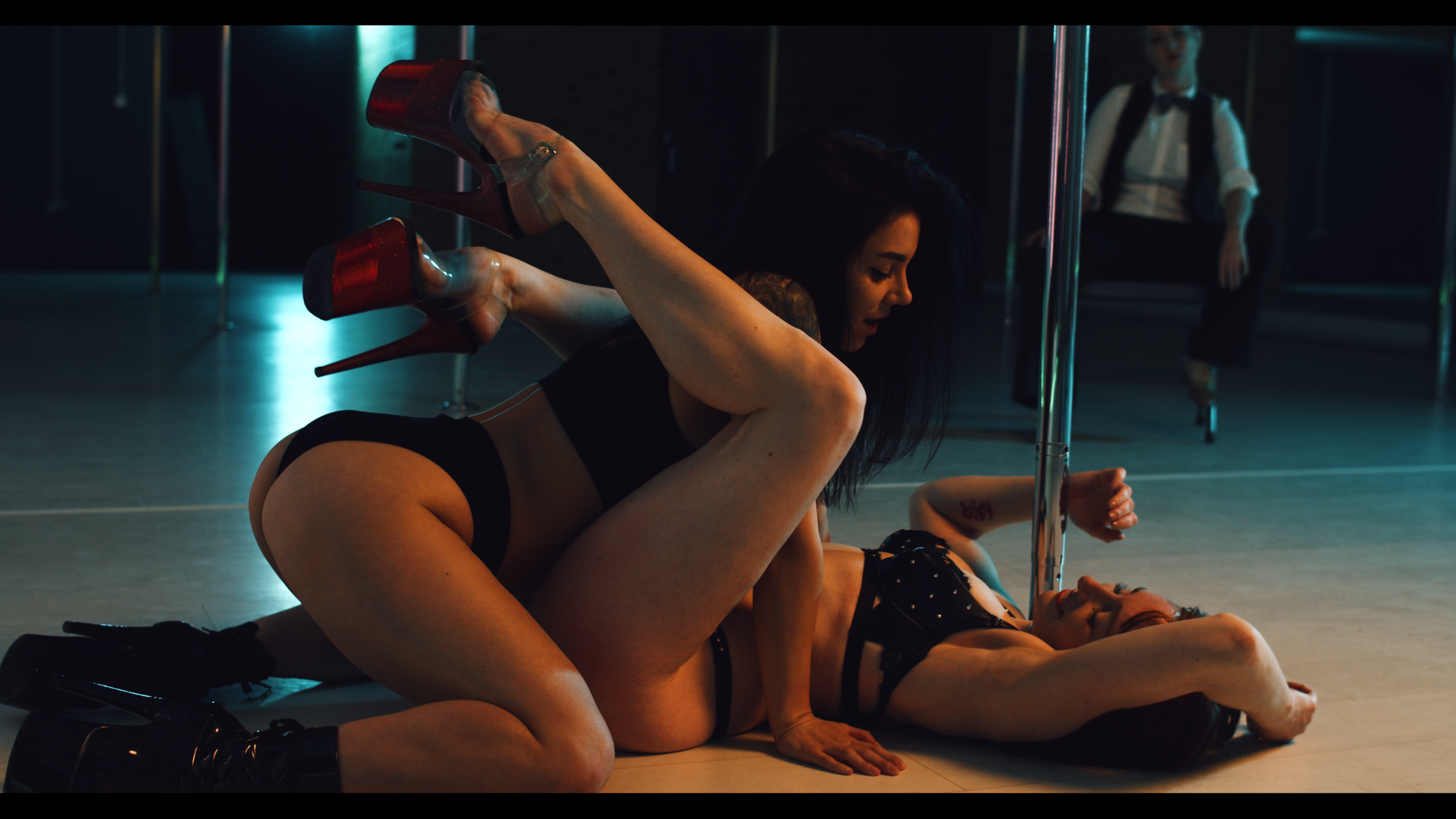 Features: lesbian, ballet, pole-dance, lap-dance, cunnilingus, fingering, kissing, stripping, light teasing, threesome, gender fuckery, power-play, sex work
Of all the performing arts that originally inspired the creation of Thousand Faces, dance is key; particularly ballet, with its strange mix of stuffy class-based pageantry, rigid gender roles, and beguiling elegance: all ripe for some pornographic subversion.
Pole-dance has also always held a fascination, mimicking ballet in its athleticism and virtuosic skill, while creating its own sexual power and trend-setting sex worker symbolism. The aethetics and fashion of pole and sex work in general have often been appropriated and sanitised into mainstream style.
Here we highlight the closeness of these contrasting cultural forces, letting the performers take the lead in showcasing their own abilities and identities, with some acro-chair dance thrown in for good measure. We also wanted to play with the shared voyeuristic aspects of both dance and sex work, highlighting their queer histories. Cinematography by James Westlake.
Featuring Scarlot Rose, Loveday, & Viktoria Quinn.